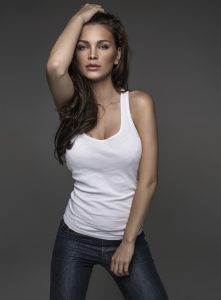 A mommy makeover is a series of plastic surgery procedures to restore a woman's body post-pregnancy.  Mommy makeovers can include a tummy tuck (mini or full), breast augmentation and/or breast lift, and liposuction and are typically done in one operation. Recovery from surgery can vary from 1 to 3 weeks depending on the extent of abdominal and breast surgery you'll need.  If you're a woman living in the La Jolla area and are considering a mommy makeover, we have some suggestions that will help make your recovery as comfortable as possible.
 1.  Arrange for Someone to Drive You Home on the Day of Your Mommy Makeover
Your mommy makeover surgery will require general anesthesia.  Because of this, you will not be able to drive yourself home. A friend or family member will need to drive you home and stay with you overnight.  We can arrange a nurse to help if needed.
 2. Schedule Time to Rest
It is instinctual to want to care for your family but after your mommy makeover surgery it is crucial that you allow your body to heal. This means rest and more rest.  A healing period of 1 to 3 weeks is common, depending on which surgeries you had performed.  Plan to clear your schedule for the first 7 to 10 days. Even if you feel fine after surgery your body needs to use its resources to heal and in order to avoid complications, adherence to post-operative instructions is vital.
 3. Get Help Around the House
Many La Jolla women who have a mommy makeover are concerned about how they'll manage their household while recovering from their surgeries.  Arrange for childcare, hire a housecleaner, or ask reliable family or friends to do the heavy house cleaning and care for your pets. There is so much that goes on around the house on an average day that sometimes busy moms don't realize just how much they really do. Not having to worry about who will take out the trash or who will do the dishes will make your recovery much easier.
  4. Don't Lift Anything – Including Your Children
If you have young children, picking them up and carrying them is another instinctual habit that you will have to make a conscious effort to stop for 1 to 2 weeks. After your mommy makeover you can't carry anything heavy or exercise for the first few weeks. This is why arranging for childcare is so important.
 5. Take Your Medication as Prescribed
After a mommy makeover procedure, I  prescribe medication to keep you as comfortable as possible and it is important that you take it as directed, even if it requires you to wake up in the middle of the night.  This is especially true for antibiotics which should be taken at equal intervals until your prescription is gone.
 6. Get Supplies Ready
I recommend that you have some basic supplies ready to avoid additional trips to the store during your recovery. 
Some examples of helpful supplies to have on hand include:
Gentle stool softeners such as Colace or milk of magnesia
Antibiotic ointments
Antibacterial soap
Digital thermometer
Low sodium crackers
Bottled water
Low sodium frozen dinners
Sandwich items
Smoothie items
Low sodium soups
Jello-O
Fresh fruit
Things to keep your mind occupied such as movie rentals, DVR recordings, books, magazines, etc.
Dark colored oversized robe and comfortable button-down or zippered tops or loose dresses
 7. Put the Blood Thinners Out of Reach
It is important that you store away any blood thinners such as aspirin, ibuprofen, anti-inflammatories as they are prohibited to take beginning 3 weeks prior to and 2 weeks after surgery. Taking even 1 pill that is a blood thinner can cause a hematoma (excessive bleeding) and the need for additional surgery. My office will provide you with a complete list of medications that must be avoided. 
 8. Sleep in a Comfortable, Neutral Position
Sleeping on your back with your head and shoulders elevated is the best option.  You may also opt to sleep in a power recliner. 
 9. Don't Smoke or Be Around Cigarette Smoke While you Recover
If you are a smoker, I will talk with you about options for smoking cessation.  The facts about smoking relating to health decline are well known, but the fact that it can significantly interfere with your healing process is not as well known.  You must stop ALL nicotine products at least 6 weeks before and after surgery to avoid complications such as tissue death and poor scarring.
  10. Call Me Immediately if You Develop Concerning Side Effects
A fever after surgery can be a sign of an infection. If you develop a fever after your mommy makeover, call my office promptly and follow my staff's directions precisely.
Learn More About Mommy Makeovers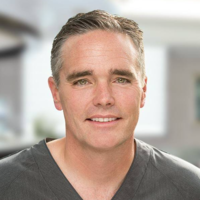 If you're a woman who lives in the La Jolla area and would like more information about a mommy makeover and how best to recover, I would be happy to discuss all of your options in more detail.  
Call Brucker Plastic Surgery to schedule a consultation at (858) 450-1776.