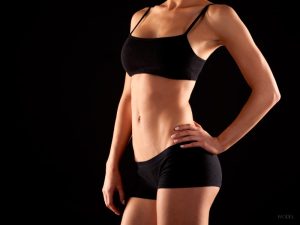 Liposuction is one of the most popular procedures that I perform at my La Jolla plastic surgery practice. And being in the heart of Southern California and among some of the most beautiful beaches in the world, it's no wonder that so many men and women seek out my practice for this treatment. Liposuction can help you to look your best and to achieve your desired figure. Below is a discussion of 3 ways that this procedure can help you improve your silhouette.
Remove Inches of Stubborn Fat Deposits
It's important for La Jolla residents considering liposuction to keep in mind that the surgery is not a weight loss procedure. The ideal surgical candidate will be at or close to a healthy weight, with a stubborn area of fat that is difficult to lose despite a good diet and regular exercise.  While you won't notice the difference so much in terms of pounds lost on the scale, many of my patients lose inches from various areas such as their waists and thighs. And if you're close to fitting into your favorite pair of skinny jeans or looking great in a brand new bikini, you know how much every inch can make a difference. 
Re-Contour Problem Areas
One of the most common reasons that men and women who live in the La Jolla area seek out liposuction is they have a problem area on their body of fat that just won't respond to their diet and exercise routine. This area can be anywhere–including your abdomen, thighs, flanks and even your chin—and is genetically programmed to be resistant. When you choose to have liposuction performed, however, you're able to address these problem areas and for most, remove the fat cells in your problem area for good.
Achieve a More Balanced Silhouette
Perhaps the best way that liposuction can improve your silhouette is by creating more balance and ideal proportion to your figure. Women, for example, commonly desire an hourglass figure while men seek a more V-shaped torso and both request liposuction to remove excess fat from the abdomen and waist.  Liposuction can help you achieve the balance you desire when looking in the mirror or fitting into clothes. Whether you are looking for a dramatic improvement or subtle re-contouring that, when combined with an already healthy lifestyle, liposuction can help you achieve your idea of fitness and beauty.
Am I An Ideal Candidate?
If you have problem areas and are wondering if liposuction is right for you, then you can ask yourself these questions to help determine if I would consider you a safe candidate for the procedure:
Am I in good general health?
Do I understand that the procedure isn't weight loss surgery, and is best suited for fat removal from areas that are resistant to diet and exercise?
Am I a non-smoker, or can I commit to quit so that I won't put myself at risk for any surgical or recovery complications?
Do I have realistic expectations for my results?
Am I in good psychological health?
If you can answer "yes" to all of these questions, it's very likely that I'll take you on as a plastic surgery patient.
Scheduling a Consultation To Learn More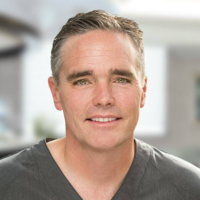 If you'd like to learn more about how you can recontour your body and achieve your optimal silhouette, I would love to see you in consultation. To do so, call my La Jolla plastic surgery practice at (858) 450-1776.