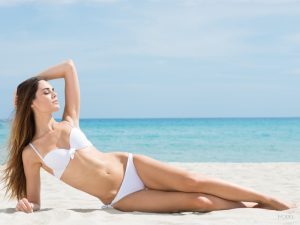 Many moms agree that pregnancy and motherhood are among the most rewarding times of their lives. The toll that pregnancy takes on their bodies, however, isn't looked on as fondly. The simple truth is that pregnancy can make a postpartum mom feel like she doesn't recognize herself in the mirror, despite her best efforts at maintaining a healthy diet and exercising. Below is a list of 3 ways that pregnancy affects your body, and how a combination of plastic surgery procedures called a "Mommy Makeover" can address them.
Pregnancy Often Leaves the Abdomen with a Bulge and Loose Skin
Everyone knows that when a woman is pregnant, her belly swells as the baby grows. While supermodels and celebrities seem to miraculously "bounce back" to their pre-pregnancy form after having children, the truth is that most mothers in La Jolla have a different experience. Pregnancy can leave moms with an abdominal bulge long after their child is born.  This is usually a combination of fat and separated abdominal muscles, also known as "diastasis recti".  In addition, some women have loose and crepey abdominal skin that doesn't snap back and return to its original shape.  No amount of diet or exercise can make loose skin tight again or bring severely separated muscles back together.
For women with these complaints, their Mommy Makeover surgery should include a tummy tuck. Tummy tucks are designed to address these exact problems by repairing and tightening up separated abdominal muscles and removing loose and unwanted skin left over from pregnancy. Best of all, if you are in good health, it's safe to combine a tummy tuck with the breast and liposuction procedures that are often also included in a Mommy Makeover.
Pregnancy and Breastfeeding Typically Cause Mothers' Breasts to Droop and Deflate
Many of my patients are very active and are at the beach or pool frequently with their children. A complaint that I often hear from many San Diego moms is that they find after having children and breastfeeding, their breasts sag and deflate to and do not look like they did before babies. This is exactly why a Mommy Makeover would typically include a breast lift (to address breast sagging) and/or a breast augmentation (to restore mom's breast volume or give her the breast size she's always desired). 
Pregnancy Can Leave Unwanted Fat on a Woman's Body that Just Won't Go Away
It's a given that you're going to gain weight when you're pregnant. After all, you're growing a tiny human! Many of the La Jolla moms that I consult with, however, find that their once fit and trim bodies now have stubborn fat deposits that don't respond to diet and exercise, even when they are very close to their pre-pregnancy weight. This is why liposuction is such an important part of a Mommy Makeover treatment plan. Liposuction can help smooth out problem areas.
Reclaiming Your Pre-pregnancy Body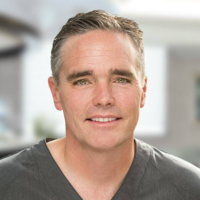 If you're done having children and you're ready to look like your pre-baby self, then I welcome you to make an appointment in my La Jolla office where I would be happy to answer all of your questions and tailor a plan for you. 
To start discussing your surgical goals call (858) 450-1776.