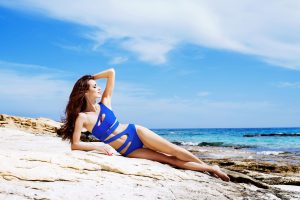 Quite often, the La Jolla area patients who I consult with aren't interested in just one plastic surgery procedure. A prime example would be San Diego mothers who seek out Mommy Makeovers which is a combination of procedures including a tummy tuck, breast augmentation, breast lift and/or liposuction designed to help rejuvenate a mother's body to its pre-pregnancy form. If you know you want to have multiple plastic surgery procedures performed, then combining them can offer you several benefits, which I'll discuss below.
Combining Procedures Can Be a Safe Way to Achieve Your Surgical Goals
If you're interested in a Mommy Makeover, you may be wondering if it's safe to combine all four of these plastic surgery procedures into one surgical session. The answer is "Yes!" as long as you meet my criteria for surgery. Since plastic surgery is an elective procedure, I always prioritize your health before your aesthetic preferences, and make sure that the benefits of the surgeries you want outweigh any possible risks they may carry. This means that women in La Jolla who want to combine a tummy tuck, breast augmentation, breast lift and liposuction into one surgical session must:
Be in good general health with no major medical issues,
Have realistic goals for the procedure,
Be at or near their ideal weight,
Be certain they are done having children,
Be non-smokers, as smoking can complicate plastic surgery and the recovery process,
Be in good psychological health, and
Commit to careful aftercare instructions and dedicated recovery time.
By Combining Procedures, Women in La Jolla Can Save on Surgical Fees
Once I have cleared you as a safe candidate for a Mommy Makeover, it's time to consider the financial benefit that combining surgeries will bring. As most mothers in La Jolla are already aware, since plastic surgery is elective surgery, it is not covered by insurance. You will be financially responsible not only for your fee to your plastic surgeon, but also for paying for your operating room time, the medications you'll receive, and your anesthetist, to name a few. If you were to break your plastic surgeries into separate events, you'd pay fees for the operating room and anesthesia personnel with each operation. But by combining your procedures into one event, you only pay for these non-surgeon fees once. 
Combining Procedures Allows Busy La Jolla Moms to Streamline Their Recovery Process
No matter how old your children are, busy moms have a hard time finding time to dedicate to themselves. Whether you work outside the home and take care of your family or household, or are on call 24/7 for the family, it's hard to carve out some "me time."
When it comes to recovering from plastic surgery, though, you need to find time to rest and recover from your procedure. This is one of the reasons that combining surgeries in a Mommy Makeover is so popular. Each specific operation requires its own set time for recovery. If you were to have a tummy tuck, breast surgery, and liposuction performed separately, you might need to piece together upwards of a couple of month's worth of time to rest and recover, depending on your unique situation. But by combing surgeries, you recover from everything at once. This means you have less downtime, which is essential for busy moms who can hardly find any downtime to begin with.
Discuss More Benefits During a Consultation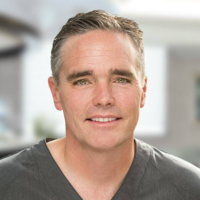 If you're intrigued about combining your desired plastic surgery procedures into one session but have more questions, that's okay! I schedule detailed consultations with my plastic surgery candidates for this exact reason.
To schedule an initial consultation, call Brucker Plastic Surgery today at (858) 450-1776.