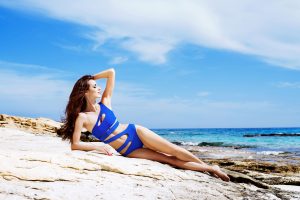 If you're a man or woman who lives in the La Jolla area and would like a boost to your self-esteem and renewed confidence in your appearance, I'll briefly discuss this simple, effective, and safe procedure. In my fifteen years as a plastic surgeon, I have helped countless patients achieve their aesthetic goals through liposuction, which can safely remove up to 6 liters of fat per session. I invite you to continue reading about 5 of the most common reasons that men and women just like you have decided to get liposuction
  1. You Have Stubborn Fatty Deposits That Just Won't Go Away
Many people in our beautiful city of La Jolla enjoy the outdoors. The beautiful beaches and warm weather are part of what makes Southern California desirable. I often hear complaints that, despite a healthy diet or active lifestyle, patients are still left with stubborn fat deposits of the abdomen, hips, thighs, arms, and neck. Oftentimes, these stubborn areas are hereditary and resistant to diet and exercise.  Liposuction is a solution that effectively addresses these problem areas.
  2. You Want to Regain Your Pre-Pregnancy Shape
Pregnancy causes many changes to a woman's body, both inside and out. After having children, some women in La Jolla find that even though they can attain their pre-pregnancy weight on their own, they have areas of fat that just won't go away. Liposuction is an excellent solution for recontouring your body provided that your skin quality is good and still relatively elastic. At Brucker Plastic Surgery, I have helped many moms just like you feel as fabulous about your body as you do about being a mom.
  3. You Want to Feel More Confident
Quality of life is often improved when you feel your absolute best. I see on a daily basis how a person's appearance affects how they approach other aspects of their lives. Be it at work, having fun with friends, or spending time with your significant other, I have helped many patients to improve their self-esteem with liposuction. If you have disproportionate fat on areas of your body that make you feel self-conscious and too embarrassed to show off your legs, stomach or arms, liposuction is an excellent way to boost your self-esteem with a trimmer shape.
  4. You Want Your Clothes to Fit Better
With the understanding that liposuction is not a weight loss procedure and will remove up to 6 liters of fat per session, the effects of removing stubborn fat deposits can be quite dramatic.  Results are very natural looking but the difference in how your clothes fit without those aggravating bulges here and there is something you and others will notice. Patients will notice the difference in inches lost more so than pounds lost and you'll have more options when shopping for clothes and swimsuits to show off your shape.
  5. You Want Dramatic Results with a Quick Recovery
As a doctor, I recognize that a quick and safe recovery from any surgery is vital.  One of the benefits of liposuction is that it's a relatively easy procedure to recover from.  After your liposuction session, you will be placed in compression garments for a couple of weeks to control swelling. You'll need a few days to rest but you'll be up and around and able to perform light activities. Most patients return to work within one week and are back in the gym a couple of weeks  after surgery.
Liposuction in the La Jolla Area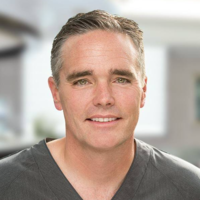 If you're a resident in the La Jolla area who is ready to get liposuction, your next step is to schedule a consultation. During your consultation, I will explain the liposuction procedure and give you my realistic opinion of what results you can expect.
Give us a call at (858) 450-1776.