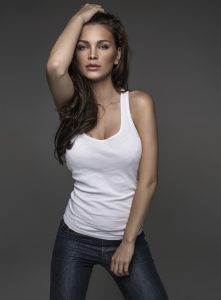 For La Jolla moms who are finished having children, a mommy makeover can be very appealing. With this one plastic surgery procedure, a mommy makeover patient can regain a flat abdomen, have fuller and perkier breasts, and get rid of those unsightly, stubborn fat deposits that just won't go away, even with diet and exercise. Is it possible for moms to get all of these plastic surgeries performed at the same time?
Yes, a Mommy Makeover is Possible – and Very Safe.
The good news for women who live in the La Jolla area is that a mommy makeover is possible, and it's a safe combination of surgeries provided that you are a good candidate who is in good health and you are seeing an experienced board-certified plastic surgeon. Over the past 15 years, Brucker Plastic Surgery has safely and successfully helped thousands of women with various combinations of abdominal and breast surgeries, both of which can easily be performed in the same surgical setting.
What Procedures Are Included In a Mommy Makeover?
The term "mommy makeover" is typically applied to a combination of procedures that address both the abdomen and breasts. Each mommy makeover is individualized and can include a variety of procedures including:
This popular abdominal surgery can help La Jolla moms in several ways. First, it removes loose, sagging skin and gives a woman a sleeker abdomen.  What most women don't realize is that a component of abdominal bulging, often called the "pooch", is attributed to muscle separation from pregnancy (diastasis) and these muscles are repaired with a full tummy tuck.  Strict dieting and rigorous exercise will not repair the separation of these muscles.  A tummy tuck also removes some or most stretch marks, all of which can make a mom feel too self-conscious to wear a bikini at the beach or to the pool.
It's very common for women who live in the La Jolla area to lose volume in their breasts after pregnancy and breastfeeding. A breast augmentation with silicone or saline breast implants will allow these women regain breast fullness and increase their bust size and still look very natural.
In addition to seeking a breast augmentation, some mommy makeover patients also want their breasts to look perkier. Pregnancy and breastfeeding cause breasts to expand then deflate which can result in sagging breasts. A breast lift removes excess breast skin and repositions the nipple to a more natural location, resulting in perkier and more youthful-looking breasts.  Areolae can also be made smaller at the same time.
Unwanted fat deposits in the abdomen, flanks, and thighs are often experienced by women after they have had children. Liposuction can remove fat in the treated areas, resulting in a smoother silhouette.  For your safety, there are some limits placed on the amount of fat removed at the same time as a tummy tuck, especially in the lower body.  All of this will be discussed during your in-person consultation.
Deciding to Get a Mommy Makeover.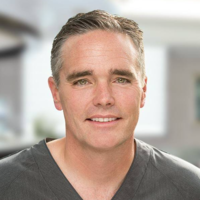 It can be difficult for some of the women who live in and around the La Jolla area to decide to move forward with a mommy makeover surgery. In fact, some of my mommy makeover patients had never considered plastic surgery until pregnancy dramatically altered their bodies. Because each woman's situation is unique, I don't offer my patients a one-size-fits-all mommy makeover solution. Instead, I spend a great deal of time consulting with my mommy makeover patients making sure that we are in total agreement about how they want to reshape their postpartum bodies.
If you're a woman considering a mommy makeover, give my office a call today at (858) 450-1776 to schedule your consultation.