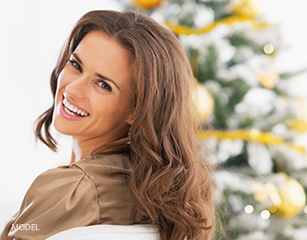 I see men and women on a daily basis who tell me that they don't look as young as they feel and want to feel better about themselves in this regard. Aging is inevitable for everyone, and due to our year-round sun in Southern California, damage can ensue prematurely and we start noticing age-related changes as early as in our 30s. Would a facelift be appropriate for someone of that age? On the other hand, I see many patients every year who are in their 70s and wonder whether or not a facelift will benefit them at this stage of their lives. So it begs the question, "Are there any age restrictions for a face lift?" Keep reading, and we will discuss just that.
What Is A Face and Neck Lift?
A face and neck lift is known in the medical world as rhytidectomy. This operation gives men and women a more youthful facial appearance by decreasing or improving upon the visible signs of aging – specifically sagging or drooping skin in the face and neck caused by loss of elasticity
When I perform a face and neck lift procedure, I remove the excess, loose facial skin on the patient's face and neck in order to provide them with a rejuvenated appearance. With more than 17 years of experience, and with the use advances in techniques and technology, I provide my patients with natural-looking results, so you can rest assured that you will not end up with that stereotypical overly pulled look many people dread.
There Is No Age Restriction To Receive A Face Lift
As I mentioned above, everyone in La Jolla ages differently; therefore, the age at which people choose to have a facelift varies. I would be the first one to tell patients to wait if they time is too soon, or to consider another procedure such as laser resurfacing and/or volume restoration with your own fat or a dermal filler such as Juvederm or Restylane to improve the textural changes in the surface of your skin. 
Genetics and lifestyle both play an important role in how you age and when you're ready to have a facelift. However, there are times throughout one's life when having a facelift might be more appropriate than others. For example, many patients tell me that they dislike being told that they look tired, complain about the excessive sagging in the lower face and neck, or they have noticed deep marionette lines around the mouth. Outside of the aesthetic reasons, men and women tell me that they need to maintain their competitive edge in a workforce of younger millennials and a face and neck lift can help with that as well. 
For the majority of patients, a face and neck lift in one's mid to late 40s or 50s is appropriate.  Having this type of surgery at this age helps you to "age gracefully" and you should have long lasting improvements.  This is not to say that a patient in their 60s or 70s would not benefit from a face and neck lift because they certainly can and do.  Looking in the mirror and liking what we see benefits patients of all ages and as long as you are in good health, a face lift and neck can have positive psychological benefits.
Important factors for La Jolla men and women to be considered candidates for a facelift are:
Are in good overall health,
Have skin with a reasonable expectation for surgical results,
Do not smoke or have quit smoking and nicotine products for at least 6 months prior to surgery.
Visit Brucker Plastic Surgery
I see all ages of La Jolla patients concerned about facial rejuvenation and slowing the aging process, so before you give up on the idea because you think you're too young or too old, I would invite you in for a consultation.
During your facelift consultation, we will be able to discuss your areas of concern, and I will examine your face to give you realistic expectations for your facelift results. Call our office at (858) 450-1776 for more information.