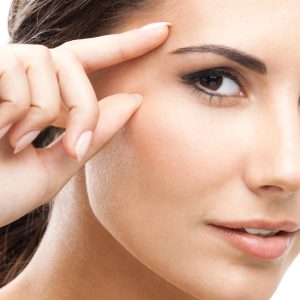 Your eyes are one of the first things that people notice about you and there is a reason for the saying that your "eyes are a window to your soul." But for some La Jolla residents, their beautiful eyes are hidden behind droopy eyelid skin, which can  make it difficult to apply makeup and make you look older than you actually are or older than you feel.  Because eyelid skin is very thin it is more susceptible to signs of premature aging.  
To address droopy eyelids I frequently perform eyelid surgery, also known as blepharoplasty. Here I'll address some reasons for pursuing this procedure and general information for those who have been considering it. 
What is Eyelid Surgery?
Eyelid surgery is a cosmetic procedure that can be performed on the upper eyelids, lower eyelids or both. In the case of excess upper eyelid skin, eyelid surgery is performed to remove loose or sagging skin in the upper lids. An incision is made along the natural crease of the upper eyelids and loose skin that causes your eyelids to appear tired is carefully removed. 
Lower eyelid surgery can also be done at the same time to address fine lines, wrinkles or deep bags underneath the eyes that make you look tired or older than you actually are.  For excess skin and/or fatty deposits of the lower eyelids, and incision is made along the lashline, skin is tightened, and puffiness from fat pads is reduced.  The results of eyelid surgery is a natural, rejuvenated appearance.  My La Jolla patients often comment that friends and family say they they look well rested and refreshed after surgery as opposed to "operated on."
What Are the Signs that I Need Eyelid Surgery?
La Jolla men and women may need eyelid surgery if they are showing any one of the following signs:
Their drooping eyelids make them constantly have a tired-looking appearance or skin laxity that has caused a less defined upper fold;
They have puffiness in the eyelids caused by excess fatty deposits or loose skin; or
Their drooping eyelids make them look older than they really
What Makes Me a Good Candidate for Eyelid Surgery?
For a La Jolla resident to be a good candidate for upper eyelid surgery, he or she must:
Be demonstrating one of the above-mentioned signs that eyelid surgery is indicated;
Not have extreme dry eye syndrome;
Be in good overall health;
Be a non-smoker, or commit to quit smoking at least 6 weeks before and 6 weeks after the eyelid surgery as smoking can complicate both the plastic surgery procedure and recovery period; and
Have realistic expectations for their La Jolla eyelid surgery results
What is Recovery Like from Eyelid Surgery?
Recovery from eyelid surgery, especially for the upper eyes is relatively painless. During your recovery period, you can expect swelling, redness, and extra tearing or dry eyes.  Sutures are typically removed after 5 days and exercise may be resumed after 2 weeks.
I typically prescribe an ointment to apply to the eyes to help aid in healing. You will also be asked to wear dark sunglasses when outside to protect your eyes from the sun and the wind.
What Else Should I Know About Eyelid Surgery?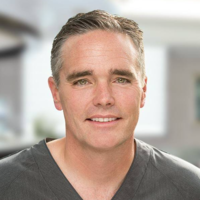 For La Jolla residents, upper eyelid surgery is a rewarding experience. The recovery comes with minimal discomfort for a very short period of time.  You should allow for several days of social recovery for the upper eyes and a couple of weeks for the lower eyes as swelling takes a bit longer to resolve in this area.  My patients feel that in addition to more aesthetically pleasing eyes, their eyes feel less heavy and look less puffy.
If you are thinking about eyelid surgery because of droopy eyelids or a tired appearance, you are welcome to contact my La Jolla office to schedule consultation with me. During your consultation, I'll go over everything you need to know about the blepharoplasty procedure and listen to your concerns and desired results.
Schedule your consultation today by calling (858) 707-7384.