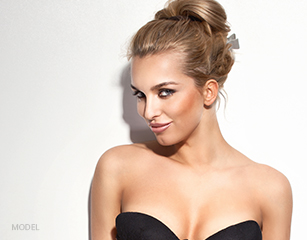 When La Jolla men and women visit me to discuss concerns they have with their nose, one of the first things I want to be sure they understand, is that every rhinoplasty, or nose job, is different and tailored to you as an individual. Because of this, I am careful to develop a surgical plan that is tailored around the needs of each individual patient. For patients who are unhappy with the size of their nose, there could be many reasons why such as – a protruding hump on the top of the nose, excessive width of the nasal tip or the nose as a whole, a nose that appears crooked from the front view, or a nose that projects too much. Because each patient is different, how each patient's nose will be reduced depends on their specific desired outcome, overall facial structure and limitations, and skin thickness.
The Rhinoplasty Procedure
Rhinoplasty is a cosmetic procedure that I perform on men and women in the La Jolla area when they want to change the way their nose looks, restore better symmetry or balance to the face, or to help alleviate breathing difficulties they may be experiencing.
Because altering the size of a patient's nose can take on many meanings, there are different ways to perform a rhinoplasty. For those who want to alter the size of the tip of their nose, I will place an incision at the base of the nose or on the columella, which is the area that separates the right and left sides of the nose. For patients who want a narrower nasal base, I may choose to place incisions on either side of the nose in order to perform the procedure.
For my patients area who desire to have a narrower nose, I will perform their rhinoplasty by creating an incision down the bridge of their nose and through the cartilage. Once this incision is made, I will use a special tool to perform a controlled break in the bone so that I can then reposition it to a narrower position. This type of rhinoplasty is called an infracture. If a patient wants to decrease the projection of their nose and increase the width of their nose at the same time, I will perform an outfracture. With this method, I am able to reposition the bones in the nose to a wider position after a controlled break.
Learn How I Can Perform A Rhinoplasty to Reduce The Size Of Your Nose
If you live in the La Jolla area and want to reduce the size of your nose in any way through a rhinoplasty procedure, I can help. I have more than 17 years of experience performing plastic surgery and desire to serve the residents of La Jolla by helping them become the best version of themselves with natural-looking and aesthetically pleasing results. I make it a point to spend ample time with each of my patients during their consultations, and perform Vectra 3D imaging with them so I can be sure they understand the options for their procedure.
If you have been unhappy with the look of your nose your entire life, or you've experienced facial trauma that has left you with aesthetic or functional problems, call my office for a consultation. My team and I are devoted to you. You can reach us by calling (858) 450-1776.