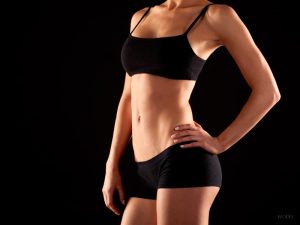 If you're a La Jolla area resident who has recently lost a significant amount of weight due to bariatric surgery, congratulations are in order. Undergoing weight loss surgery is a life-changing decision that takes commitment and a big leap of faith. However, after the excess weight has been lost, most patients still do not feel confident. Many are unhappy with loose, excess skin, especially around the abdomen, hips, and buttocks. Unfortunately, bariatric surgery, diet and exercise can only do so much. That's why massive weight loss surgery patients in La Jolla see me for a body lift procedure.
What's a Body Lift?
You've likely found me because a physician or friend recommended me, or you've been researching online for a solution to your excess skin. Rest assured, you've come to the right place.  Body lifts are one of my favorite procedures to perform because they deliver such transformative, dramatic results to my patients.
For my body lift patients, I:
Perform an incision very low on the abdomen and carry it around the back to the area above the buttocks.
Tighten and repair loose, separated abdominal muscles which helps restore core strength. Many patients report improvement in lower back pain after surgery.
Remove loose skin and stretch marks from the abdomen, hips, and
Lift your buttocks and outer thighs to a more shapely looking position to match your firmer, smoother abdomen.
Help you lose an average of 4 to 10 inches from your waistline.
Becoming the New You
Many of my body lift patients report that the plastic surgery is an important part of their weight loss journey. Committing to bariatric surgery and sticking to the modified diet are difficult processes, but this procedure allows massive weight loss surgery patients to finally see what's underneath all of that loose skin. They finally look the way they have always wanted and feel confident to show off the new version of themselves.
Am I a Surgical Candidate?
I carefully screen all my La Jolla plastic surgery candidates to make sure they are healthy enough for elective surgery. Generally speaking, you're a good candidate for a body lift if:
You've fully healed from your bariatric surgery
You've maintained a stable weight for several months
You're in good general health
You've communicated to me that you have realistic expectations for your surgery
You're a non-smoker, as smoking can increase healing and recovery problems
You're in good psychological health
Scheduling Your Consultation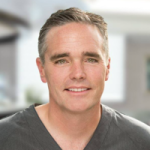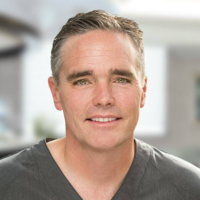 It's time to take that next big step to becoming the new you. If you're ready to get rid of your excess body skin for good, we would love to see you to discuss your options in more detail.  You may call my La Jolla practice to schedule an initial consultation at (858) 450-1776.