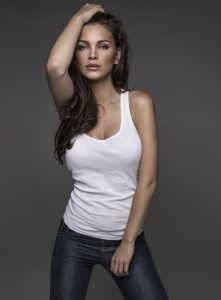 Many of the La Jolla women who visit me for a mommy makeover are excited about looking and feeling as great as they did before having children. It's no wonder so many women want to rejuvenate their bodies as quickly as possible. Sometimes, our practice receives inquiries from women asking how soon after giving birth they must wait to have these procedures performed. Here are some guidelines to help educate you on our recommendations:
You Must Have Recovered from Childbirth First
The first milestone that La Jolla mothers must hit before becoming candidates for plastic surgery is that they must have first fully recovered from childbirth. For uncomplicated deliveries, the general rule of thumb is that mothers need a minimum of 6 weeks to recover from a vaginal birth, and 8 weeks to recover from a C-section. But if you had a difficult delivery or experienced other childbirth or postpartum complications, I'm going to want you to wait longer to ensure you've fully recovered from your delivery before any elective surgery is performed.
Milk Production Should Have Stopped For At Least 3 to 6 Months Before Having Breast Surgery Performed
If a breast augmentation or breast lift is going to be a part of your mommy makeover treatment plan, you'll need to wait, in general, about 3 to 6 months after your milk production has stopped to have the surgery performed. This is to ensure that your breasts have returned to their new volume which is often times smaller than pre-pregnancy volume.  Prospective patients should also be within 5 to 10 pounds of their goal weight if their breast volume changes with weight gain and weight loss.
You Need to Be At or Close to Your Ideal Weight to Have a Tummy Tuck Surgery
Moms who live in the La Jolla area that want a tummy tuck to be a part of their Mommy Makeover surgery need to be at or near to their ideal weight before surgery. And as we all know, losing weight after having a baby can take time. The reason for this requirement is that a tummy tuck isn't weight loss surgery. Instead, the procedure is designed to repair separated abdominal muscles and remove excess and sagging abdominal skin left over after you've lost the baby weight. 
Women Who Live in La Jolla Should Be Certain They Have Completed Their Families Before Undergoing a Mommy Makeover
I recommend that women should be sure that they are done having children before having an abdominoplasty or mommy makeover. Again, this isn't because of pregnancy safety. Many women have had tummy tucks, breast procedures, and liposuction and then have gone on to have healthy pregnancies in the future. These women, however, sometimes experience that future pregnancies affect the results from their mommy makeovers. Since I care about your long-term results, I recommend that my patients to be relatively certain they are done having children before moving forward with the procedure.
Schedule Your Consultation Today
If you want to reclaim your pre-pregnancy body and want to know if you're a good candidate for surgery, we welcome you to contact us for a consultation. To schedule an initial appointment, call Brucker Plastic Surgery at (858) 450-1776.