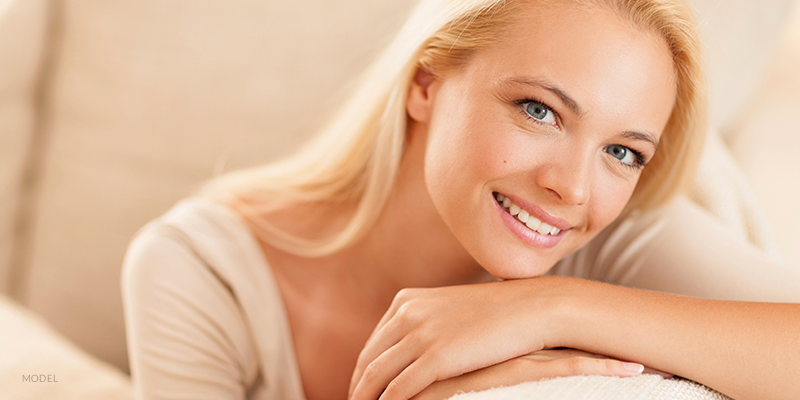 What is a Facelift?
As the face ages, its features begin to lose volume and lift. The skin may lack the elasticity it had in earlier years, and excess skin can develop, adding lines and wrinkles to a person's appearance.
Facelift surgery can reverse these signs of aging and restore youthfulness to the face, jawline, and neck. The quality of a facelift relies on the experience, attention to detail, and sense of aesthetics that a surgeon brings to the procedure. Successful outcomes offer conservative and attractive improvement that retains a sense of self—not a startling change.
Patients choose Dr. Michael J. Brucker for their care because he provides this expertise and approach. As a board-certified plastic surgeon, Dr. Brucker has spent more than 15 years conducting procedures for the face, breasts, and body.  He specializes in giving his La Jolla facelift patients a natural-looking improvement.
---
The Purpose of Facelift
Over the years, your face may change in appearance due to several factors, including sun damage, aging, genetics, weight fluctuations, and environmental causes. The most visible changes are features that appear lower, sag, are harder-edged, or are poorly defined. Lines and wrinkles can also add age to the face.
La Jolla patients have facelift surgery to restore the underlying support for facial features. The procedure also removes excess skin and returns volume to areas of loss. This brings the features back to their younger state, improves drooping skin on the lower cheeks, and returns definition to the jawline and neck.
La Jolla Patients may be good candidates for facelift if they:
Are in good overall health.
Have skin with a reasonable amount of elasticity.
Do not have significant sun damage.
Do not smoke.
The typical patient is usually seen in their early fifties for surgery, but the best way to determine whether it is the right time for a procedure is through a comprehensive examination and evaluation of treatment options.
---
How Dr. Brucker Performs Facelift
Your initial consultation with Dr. Brucker will give you the chance to learn more about his approach, explore your options, and become comfortable with a treatment plan based on your goals and needs. Dr. Brucker typically spends more than an hour in these visits so that patients have the time to ask questions and get detailed information about the procedure.
Here is a brief overview of how Dr. Brucker conducts a facelift surgery for La Jolla patients.
High-SMAS. The most common cause of an unnatural-looking facelift is when a surgeon pulls the upper layers of skin tight without addressing the lower, foundational layers. Dr. Brucker uses a "superficial muscular aponeurotic system" facelift that adds structure to these lower layers. This offers a longer-lasting and more natural outcome.
Addition of volume. Areas such as the cheeks, eyes, and jawline can lose fullness over time. Dr. Brucker fills in atrophied areas with fat carefully harvested from a patient's hips or lower abdomen.
Skin tightening. Once Dr. Brucker addresses the deep layers of tissue, he removes the excess skin from the surface. This makes features look firmer without appearing stretched. Dr. Brucker places the incisions and works in a manner that allows scars to heal very well over time and are kept as hidden as possible.
During your initial consultation, you may wish to have additional surgeries at the same time as your facelift. This may include other rejuvenating procedures, such as brow lift and eyelid surgery.
---
Your Experience with Facelift
Facelift surgery takes place under light general anesthesia in one of Dr. Brucker's two AAASF-certified operating rooms. Following the procedure, Dr. Brucker recommends that facelift patients utilize the services of an aftercare nurse for the first 24 hours. This helps ensure the most comfortable, worry-free recovery possible.
Over the 2 to 3 weeks following your procedure, you will experience some swelling and bruising and minor discomfort. Most people find recovery very manageable, but the physical signs of surgery may need to heal before you feel comfortable in social situations. To help you progress in your recuperation, Dr. Brucker will schedule 4 to 5 follow-up visits in the first few weeks after the operation.
Patients frequently tell us that they look ten or more years younger as a result of the  facelift performed by Dr. Brucker. Dr. Brucker's subtle and artistic technique will conceal signs of surgery and keep the focus on the outcome: a refreshed, more youthful appearance.
Facelift surgery offers La Jolla patients an effective and natural-looking option for reversing the signs on aging. Find out more about Dr. Brucker's approach by scheduling an appointment online or by phone at 858-707-7517.
---
Schedule Your Virtual Consultation By Clicking Here
---