What is a Mommy Makeover?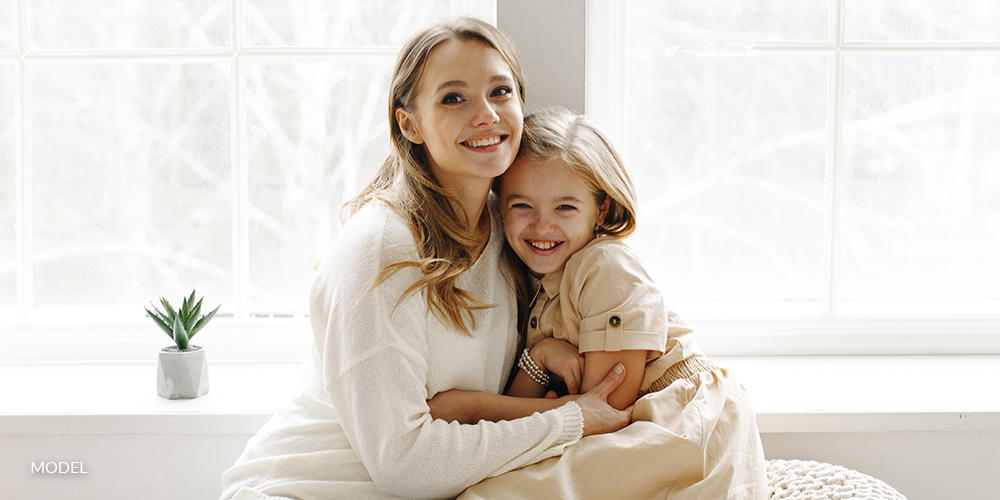 Following pregnancy, many women experience changes of their breasts and abdomen that they would like to reverse and these patients come to Dr. Michael Brucker seeking a "mommy makeover".  Mommy makeovers typically refer to any combination of breast and abdominal surgeries after pregnancy and breast feeding. These usually include breast augmentation with or without a breast lift, abdominoplasty (tummy tuck), and liposuction.
Throughout your surgical experience, you will benefit from attentive care centered on your personal vision. Dr. Brucker will create an individualized plan for you based on extensive consultation, and he puts an emphasis on patient safety, comfort, and attractive, natural-looking outcomes.
---
Watch Video: In this video, Dr. Brucker discusses all the procedures included in a mommy makeover.
---
The Purpose of Mommy Makeover
Many women voice their concern that they have lost their waistline after pregnancy and an abdominoplasty can provide a firmer, trimmer abdomen by repairing the abdominal muscles which separate with pregnancy and contribute to a boxier shape. Ideally, abdominoplasty is postponed until childbearing is completed. However, recent studies suggest a positive outcome for women with unplanned pregnancies occurring after abdominoplasty.
Additionally, Dr. Brucker is often asked about restoring breast fullness and shape after pregnancy, breast feeding, and weight loss.
The mommy makeover is one of Dr. Brucker's favorite services to perform for La Jolla and Del Mar patients because of its transformative impact. Thorough discussion of your options are reviewed including:
Selecting the areas of focus (breasts, abdomen, or both).
Defining the changes you'd like to make (lifting, tightening, fat reduction, and/or augmenting).
The final determination of procedures performed will be made after extensive consultation and the understanding of your goals and ability to take time off for recovery.
---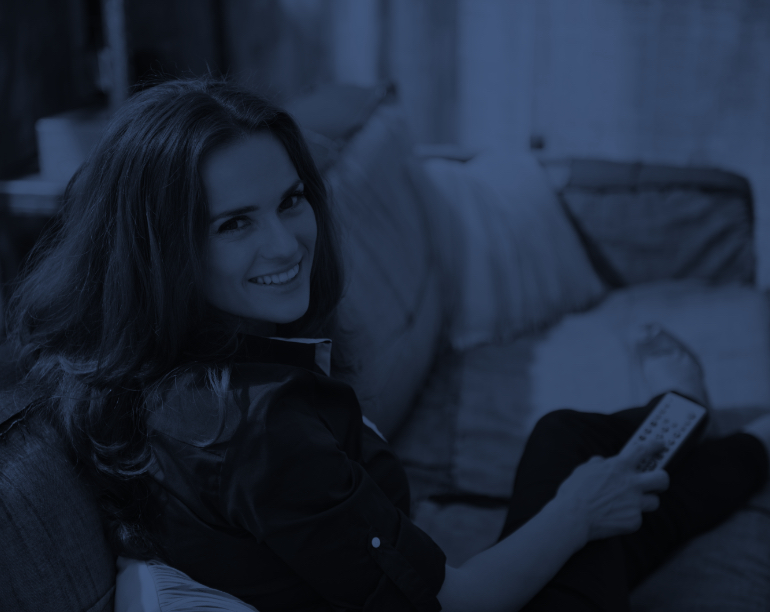 Get Beautifully Natural Results. Contact Us Today!
If you have been struggling with your body's appearance after pregnancy, let Dr. Brucker help with a mommy makeover! By combining several plastic surgery procedures into one surgical event, he can give you a firmer abdomen, lifted and fuller breasts, and slimmer thighs all at one time! Call his office today to learn more.
---
Watch Video: Are mommy makeover procedures all done at once? Dr. Brucker answers in detail.
---
How Dr. Brucker Performs a Mommy Makeover
You will start with an initial consultation at Dr. Brucker's office. He encourages a lot of one-on-one time with La Jolla and Del Mar patients, so you can expect to spend about an hour during your initial consultation to discuss what you want to accomplish with your mommy makeover.
While the procedure is tailored to each individual, nearly all of the mommy makeovers that Dr. Brucker performs include some form of breast surgery. This may mean one or more of the following:
Breast augmentation
This procedure can bring back the fullness you may have lost after pregnancy and breastfeeding. If you desire larger breasts than you had before pregnancy and if your breasts are in a good position, a breast augmentation can accomplish this goal.
Breast lift
Pregnancy and breastfeeding can cause the breasts to droop and we often hear women state that they wish their breasts were more perky. The breast lift raises the nipples to a more youthful position, removes excess skin, and creates a shapelier appearance.
Abdominoplasty, Body Lift or Liposuction
For some women abdominal contour can be restored with liposuction if their skin elasticity is good, while others may need an abdominoplasty to tighten the abdominal muscles, remove excess loose skin, and/or repair an umbilical hernia.
After pregnancy, many are left with excess skin and fat around their midsection and abdominal muscles that have separated in the midline, causing a widened, square appearance to the torso. Dr. Brucker can perform either a tummy tuck or a body lift for these La Jolla and Del Mar mommy makeover patients. With a tummy tuck, he removes loose skin around the belly and tightens the abdominal muscles. A body lift provides similar results, but for the entire midsection from front to back: belly, hips, lower back, and buttocks.
One other effect of pregnancy is deposits of fat that don't seem to respond to diet or exercise. Dr. Brucker can perform liposuction to remove these deposits, creating a smoother and more streamlined body contour. Liposuction of areas adjacent to the abdomen such as the waist, flanks, and/or thighs may also be of benefit for areas of excess fat accumulation.
Beyond these traditional treatments, Dr. Brucker provides a variety of other aesthetic services. Feel free to discuss any cosmetic concerns you would like to address during your consultation.
---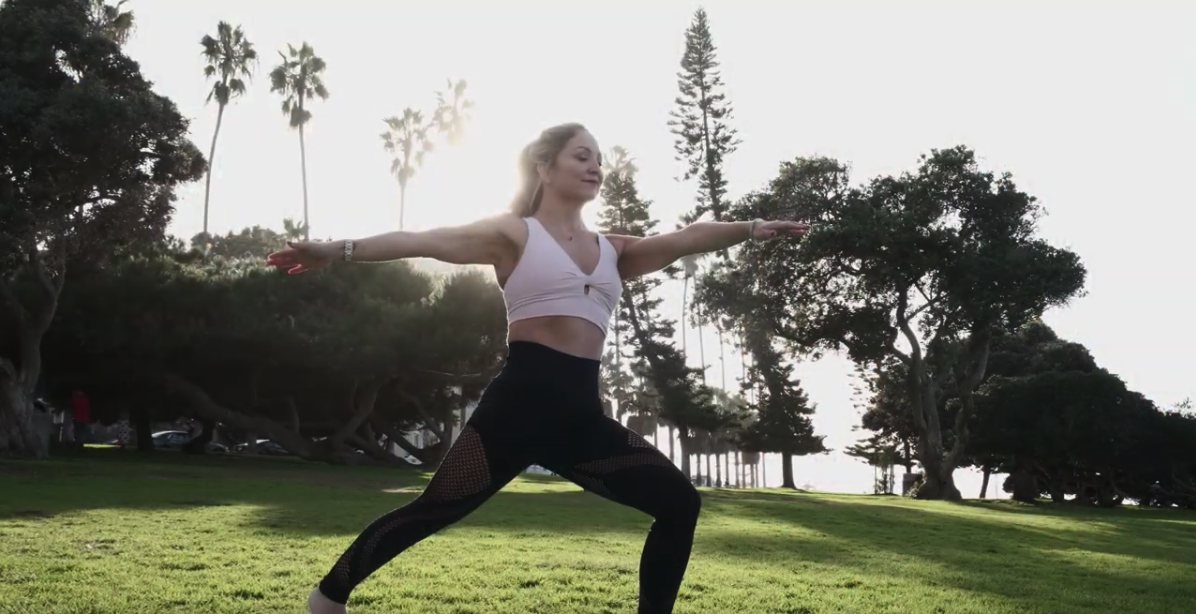 Click here to see Candice's amazing transformation
---
Your Experience with Mommy Makeover
All procedures take place in Dr. Brucker's on-site AAAASF-certified operating room. Performing mommy makeover surgeries on-site offers our La Jolla and Del Mar patients more private and personal treatment.  In addition to the high standards required for this certification, the advantage of this is that we can offer an effective approach that is more comfortable than a hospital setting.  For your safety and peace of mind, our operating rooms, equipment, and staff are certified to meet the same rigorous standards as hospital operating rooms.
Your experience will depend on the plan that you and Dr. Brucker develop together. However, here are some details about what you can expect:
Dr. Brucker can combine several procedures into a single surgical session. Typically, the only reason that patients may not combine procedures is if a lengthy surgery presents too much risk or if the patient cannot take adequate time off from work or childcare duties for recovery. If you are a candidate for a body lift rather than a tummy tuck, this procedure may need to be performed in a separate operation.
Dr. Brucker emphasizes natural-looking and attractive outcomes. He places incisions in locations that are less noticeable or hidden and uses techniques such as careful, layered closure and support of incisions with medical-grade tape that help scars to fade well over time.
The type of recovery you have will also depend on the procedures performed. Dr. Brucker understands that his patients have a lot of responsibilities in their daily lives. As a result, he can help you plan a mommy makeover that balances the improvements you want to see with the amount of time you can invest in recovery. His practice employs the latest in pain management technology, and he is easily accessible to respond to questions during your recuperation.
Our practice's mommy makeover offers high-quality care and excellent outcomes for La Jolla and Del Mar patients. Schedule an appointment with Dr. online or by phone.
---