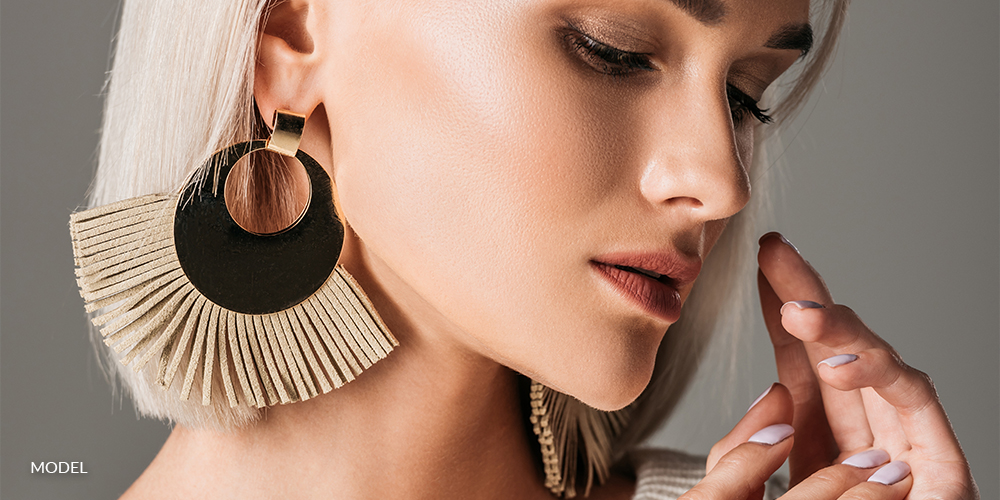 Rhinoplasty (nasal reshaping) refines the appearance of the nose and can also improve problems with breathing. This procedure is one of Dr. Michael J. Brucker's highest requested surgeries. With more than 20 years in practice as a plastic surgeon, he has performed hundreds of rhinoplasty procedures for La Jolla and Del Mar patients, helping to improve the harmonious balance of the nose in relation to the rest of the face and to resolve structural concerns.  He has extensive experience with both primary (first-time) and secondary revision rhinoplasties.
One of the reasons that Dr. Brucker loves performing the rhinoplasty procedure is because of its requirement for artistry, detail, and finesse. The appearance and the function of the nose go hand-in-hand, so it is important that you choose a surgeon with proper knowledge of both the mechanics of the nose and the good artistic judgement to give you a natural and proportionate end result that is in balance with the other features of your face.
La Jolla and Del Mar patients trust Dr. Brucker's skill because of his experience and his meticulous and strategic approach to create excellent outcomes.
Watch Video: Dr. Brucker goes over the difference between Open versus Closed Rhinoplasty procedures.
The Purpose of Rhinoplasty
Rhinoplasty can help with a variety of nasal features, including:
Asymmetry
The nose may be crooked or out of alignment. This may be congenital or may be caused by an injury or fracture to the nose.
Dorsal Hump
The nasal bridge may have excess bone and/or cartilage that takes away from an aesthetically pleasing profile.
Wide Tip
Rhinoplasty can narrow and refine the tip of the nose.
Smaller or Larger Size
The surgery can offer a better balance between the features of your face.
Some aspects of rhinoplasty require restructuring nasal cartilage and the underlying bone. These features are also involved in the passage of air through your nose. It is important that you receive care from a knowledgeable and skilled plastic surgeon so that surgery improves, rather than worsens, both the cosmetic appearance and nasal airway problems.
---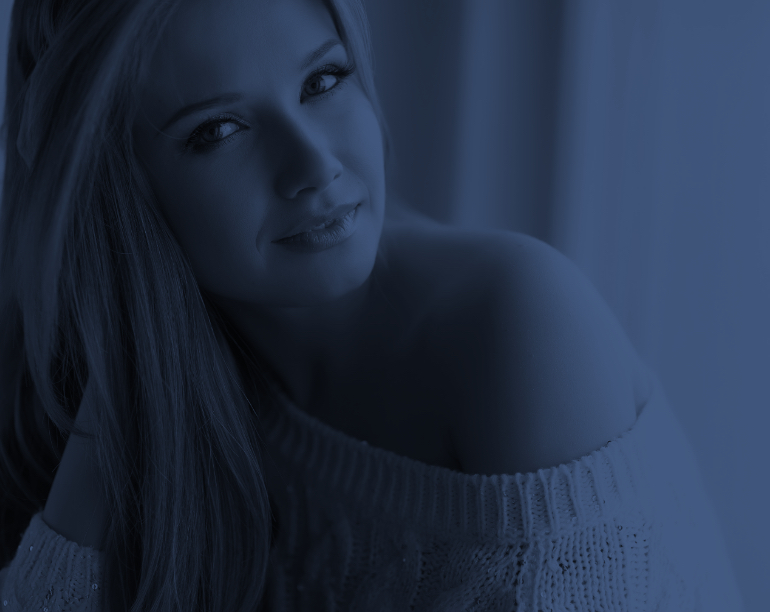 Get Beautifully Natural Results. Contact Us Today!
If you are considering a rhinoplasty to change the appearance of your nose or improve breathing difficulties, it is important that you choose a plastic surgeon like Dr. Brucker, who has extensive knowledge of the mechanics and good artistic judgment to provide natural-looking, proportionate results that complement your entire face. Learn more by calling us today!
---
How Dr. Brucker Performs a Rhinoplasty
La Jolla and Del Mar patients begin with an initial consultation at Dr. Brucker's practice. He spends extensive time discussing procedures, educating patients about treatment options, and answering questions about what to expect as part of the surgery.
With rhinoplasty surgery, having this one-on-one time between the patient and surgeon is even more important. The consultation helps ensure that the procedure leads to aesthetic and functional improvement and that each patient's goals are realistic and attainable.
During your appointment with Dr. Brucker, he will talk with you about what you want to accomplish; conduct an examination of your nose, and use Vectra 3D imaging to show what he believes is surgically possible. This last step should help you visualize your outcome and revise the treatment plan as necessary.
Dr. Brucker agrees that "patients absolutely love this technology because for the first time, it enables them to see a 3D picture of themselves with a new look. Because it is in 3D, the image can be rotated to any viewpoint and patients can really examine the desired result. We can make changes here and there and agree on a realistic final look in advance, and this truly helps them in the decision-making process."
Once you have decided that you are ready to move forward, you will schedule your procedure and receive pre- and post-operative guidelines so that you are thoroughly informed of your recovery process.
Your Experience with Rhinoplasty
La Jolla and Del Mar patients have their rhinoplasty procedures in our AAAASF-certified surgical facility. In addition to the high standards required for this certification, the advantage of performing surgery on-site is that we can offer an effective approach and a more private and comfortable environment than in a hospital setting.  For your safety and peace of mind, our operating rooms, equipment, and staff are certified to meet the same rigorous standards as hospital operating rooms.
During the rhinoplasty procedure:
You will receive general anesthesia so that you'll be comfortable through the entire surgery.
Dr. Brucker will typically use an "open" approach. This allows him to protect the structure of the nose and to have greater control over its final appearance.
Dr. Brucker will precisely revise the nose to provide natural-looking improvement. His gentle technique will also help lessen bruising and swelling following the surgery.
For most La Jolla and Del Mar patients, the recovery from rhinoplasty takes about one week and discomfort is minimal and well-tolerated. Dr. Brucker typically does not use nasal packing but does employ a cast and splints to give you extra support during the early stages of your recuperation. The cast is removed one week after surgery. Most patients are presentable to return to work in about a week and are comfortable in a social setting in about 10 to 14 days.  It is important to note that there will be minimal swelling present for up to 6 to 12 months, after which time your final result will be evident:  an attractively sculpted, natural-looking nose and facial features that are in greater harmony with one another.
If you would like to change the appearance of your nose or improve your ability to breathe, explore rhinoplasty with Dr. Brucker. La Jolla and Del Mar patients can schedule an appointment online or by calling the practice.
---
---