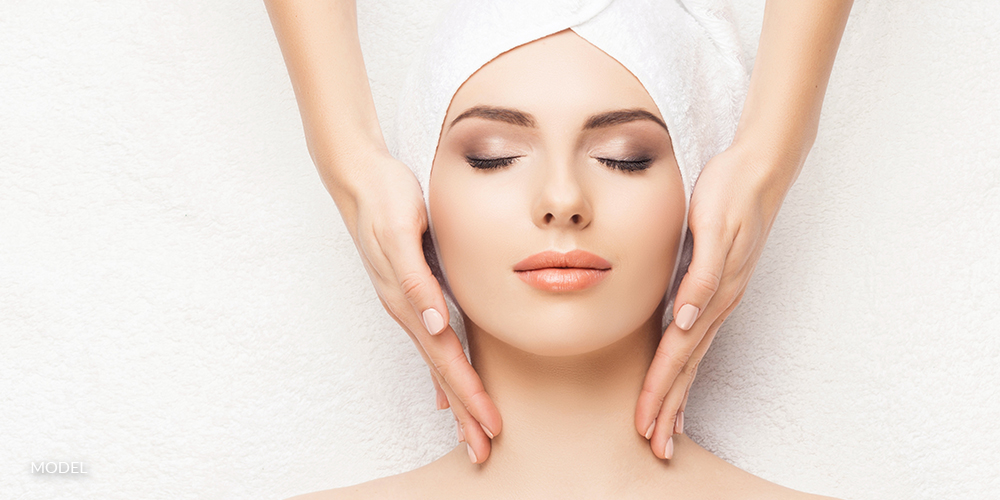 An innovative, in-office treatment peel followed by an at-home treatment to combat the signs of aging + skin discoloration.
Benefits
Utilizes a blend of exfoliants, retinol and multi-action agents to help improve skin health and treat many signs of aging
Provides antioxidant protection as well as anti-irritant benefits
What is the ZO 3-Step Peel?
A highly effective treatment for the many signs of skin aging, this peel is ideal for treating Melasma, sun damage, fine lines, uneven texture, large pores, dull skin, and even acne! Suitable for any skin type or color.
How does it work?
Step 1 of the system is the application of the peel solution to exfoliate the skin.
Step 2 is the application of the Stimulating Retinol Creme that works to stimulate cellular function at a deep level for collagen enhancement, firming, and wrinkle reduction.
Step 3 is the application of the Calming Creme that works to minimize inflammation and irritation that may result from the first two steps as well as restore the moisture balance of the skin.
Most peels do a great job of exfoliating the skin; however, Step 2, the Stimulating Retinol Creme (Vitamin A) is key to the great results.
Vitamin A is a key vitamin that the skin needs topically.
Vitamin A improves overall skin health and is one of the most effective OTC ingredients for aging skin

Able to go inside the cell to stimulate cellular function at the dermal level
Simultaneously repairs damage at the epidermal level
What makes the ZO 3-Step Stimulation Peel so special?
This multi-functional peel provides longer lasting benefits and usage studies show that post-treatment peeling is mild to moderate and any discomfort is mitigated by the ZO® Medical Calming Crème sent home with the patient. Further, the 3-Step Stimulation Peel corresponds with Dr. Obagi's new skincare philosophy emphasizing skin health. "Physicians and skincare professionals should focus on making skin continuously healthy rather than transiently treating symptoms of poor skin health."
What areas do you treat with this peel?
The most common area treated is the face; however this peel can be performed on the face, neck, chest, hands and even the arms and legs.
How long do the results last?
Skin peels often achieve instant, glowing results and tighter, smoother, brighter-looking skin after just one peel, although a series of treatments can be repeated every 3-4 weeks for deeper repair.
How is the procedure performed?
Step 1: Peel Solution is applied to your skin with 17% salicylic acid, 10% TCA and 5% lactic acid to remove the outer most layer of skin (the epidermis).
Step 2: Retinol Crème (6%) is then applied to your skin. Application of this following the superficial peel allows the retinol to penetrate to the deeper parts of your skin where it is needed to stimulate your cells to turn over causing wrinkle reduction, improvement of irregular pigmentation and firming and toning. The retinol cream also contains ubiquinone, which stimulates cellular renewal, marrubium vulgare and leontopodium alpinum meristem which are powerful antioxidants, beta-glycan which protects your DNA, and myristoyl tripeptide to boost collagen to reduce wrinkles.
Step 3: Calming Crème – Post Procedure Skin Relief is applied to relieve irritation and restore moisture balance. This crème includes agents to increase hyaluronic acid and collagen production as well as improve the barrier function of your skin. The crème also contains powerful antioxidants and ant inflammatory agents to soothe and protect your skin.
Expected Recovery
You will have one to two days that your skin will be red and feel dry, the third and fourth days following your peel; your dead skin will slough off.
Call us today at (858) 450-1776 to schedule your appointment!
---
Schedule Your Virtual Consultation By Clicking Here
---