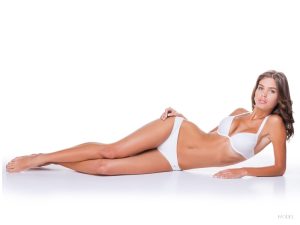 Becoming a mother can be one of the most rewarding experiences of a La Jolla woman's life. The changes that occur to a woman's body after pregnancy and childbirth can also be life-changing – just not in the most positive way. Mothers come to me every year seeking a solution that will help them regain their flat abdomen, remove stubborn fat deposits, and restore fullness and a youthful shape to their breasts.  At Brucker Plastic Surgery, these procedures can be combined into one operation called a mommy makeover.  The benefit is that our patients can have one recovery period before resuming their busy lives.
What is a Mommy Makeover?
A mommy makeover is a combination of plastic surgery procedures designed to help women in La Jolla regain their pre-pregnancy bodies. A mommy makeover addresses sagging abdominal skin, separated abdominal muscles, stretch marks, C-section scars, deflated or drooping breasts, and stubborn fat deposits that just won't go away, no matter how faithfully a woman diets and exercises. The plastic surgeries that are often combined in one single mommy makeover procedure include:
After pregnancy a woman's formerly flat abdomen is often left with sagging, drooping skin, stretch marks, or C-section scars that make moms feel self-conscious wearing a bikini at the beach or the pool with their children or their significant others.  A tummy tuck, which is often a part of a mommy makeover, can address all of these issues.
When performing a tummy tuck as part of a mommy makeover, I make a hip-to-hip incision below the bikini line.  I take the time to discuss the position of the scar with each patient and keep it as low as possible to make the fact that you've had a tummy tuck undetectable when wearing a bikini.  I also hide the belly button incisions inside the belly button for the same reason.  Then I remove sagging, drooping skin and, in most cases, repair separated abdominal muscles.  
Most women after pregnancy have some degree of abdominal muscle separation which results in a boxy or widened shape to the waist and a weakened core.  This abdominal muscle separation is known as diastasis recti and can only be repaired surgically.  Even the most intensive abdominal exercises will not repair diastasis and could, in some cases, make the separation more pronounced. Results of a tummy tuck are truly amazing, and one of the highest satisfaction procedures I do for women who live in and around La Jolla.
Many women who come to see me are unhappy that pregnancy and breast feeding have left their breasts smaller than they were before babies and they state that their breasts feel "deflated". For these women, a breast augmentation is the ideal surgery to restore volume.  Size can be minimal or moderate and look very natural.  During a detailed consultation, I discuss size and shape options with patients.  A tummy tuck/breast augmentation is a popular combination for a mommy makeover.
Some mothers not only request a fuller bust, but lifted breasts as well.  The changes that occur during pregnancy including weight gain, milk production, and subsequent weight loss can result in a droopy appearance to the breasts with nipples positioned low on the breast mound.  For these women, a breast lift can make their breasts perkier, reposition and reduce the size of the areolae and nipples and remove sagging breast skin. Breast lifts are commonly performed with or without breast augmentations, and can be combined with tummy tucks during a mommy makeover.
Another procedure commonly performed during a mommy makeover is liposuction. Pregnancy naturally causes weight gain, but for some postpartum women, stubborn areas of fat can be hard to lose, no matter how much they diet or exercise. For moms who are close to their goal weight but would like a smoother contour, liposuction can be added to a mommy makeover procedure to give them a sleeker look.  When combined with a tummy tuck and breast surgery, I limit the amount of liposuction to two liters for your safety. 
Schedule a Mommy Makeover Consultation Today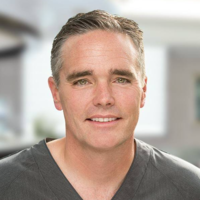 If you're La Jolla mom who is not planning to have more children and are unhappy with your postpartum body, a mommy makeover can give you renewed confidence.  Dr. Brucker specializes in tailoring the right procedures to help you achieve the look you desire.
To schedule a consultation and learn more about a mommy makeover, call Brucker Plastic Surgery at (858) 450-1776.