Weight fluctuation and the after-effects of pregnancy can alter the shape of your midsection, create stretch marks, and leave behind excess skin in the entire circumference of the midsection from the abdomen to the back. A body lift can drastically rejuvenate your figure by cosmetically revising each of these concerns. Patients in La Jolla and Del Mar choose Dr. Michael J. Brucker to perform their body lift because of the personal attention, experience, and skill he brings to their care. With more than 15 years in practice, Dr. Brucker understands how to customize each procedure to provide the most natural-looking and aesthetically appealing results. He artfully sculpts the abdomen, hips, buttocks, and lower back to create a more toned and shapely figure.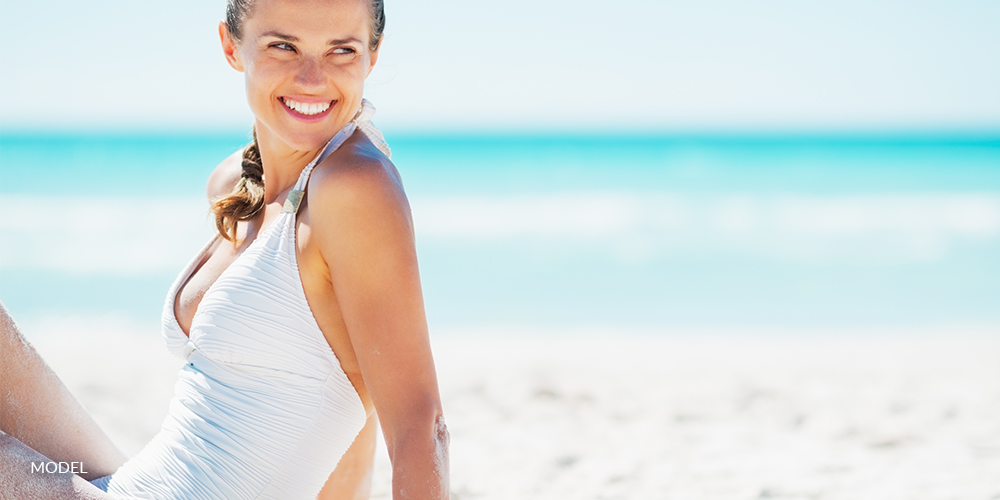 The Purpose of a Body Lift
A body lift is one of Dr. Brucker's favorite operations to perform because of its dramatic, transformative results.  During this procedure, he tightens the abdominal muscles and removes excess skin and fat from the midsection. Unlike a tummy tuck, which focuses on the front of the abdomen only, a body lift addresses the full circumference of your midsection, from the abdomen and the hips to the back and buttocks.
Traditionally, a body lift was done in cases of extreme weight loss, and the surgeons who performed it were not always as focused on the aesthetic outcome.  Their focus was mainly to remove the excess abdominal apron (also known as a panniculectomy) and to alleviate infectious skin conditions caused by constant dampness due to perspiration in the folds of skin.  Dr. Brucker has adapted the procedure for patients who have experienced moderate to major weight loss, including post-pregnancy patients and post bariatric surgery patients, to provide them with a tighter and more toned figure.
La Jolla and Del Mar patients may learn about body lift when they visit Dr. Brucker's practice with interest in a tummy tuck. He occasionally recommends body lift over tummy tuck for patients with skin excess extending beyond the hips and because it can provide more comprehensive results. With a body lift operation patients should see:
The same tighter muscles and skin in the abdominal area as with a tummy tuck
The added benefits of removing loose skin and stretch marks from the hips, buttocks, and back.
Lifted buttocks
The loss of an average of 4 to 8 inches from their waistline.
How Dr. Brucker Performs a Body Lift
Your initial consultation will last about an hour as Dr. Brucker gets to know you, learns about your needs and concerns, and helps you understand the benefits and limitations of treatment.
A body lift utilizes a scar in the abdominal area—similar to the tummy tuck scar—and then continues along the upper buttocks and small of the lower back.
This scar should not be readily visible, even when you are wearing a bikini or underwear with modest coverage.
Dr. Brucker uses taping and tension reduction to improve the appearance of incision scars over time.
Because the surgery helps create a slimmer and dramatically narrower waist and midsection most patients enthusiastically agree the tradeoff is well worth it.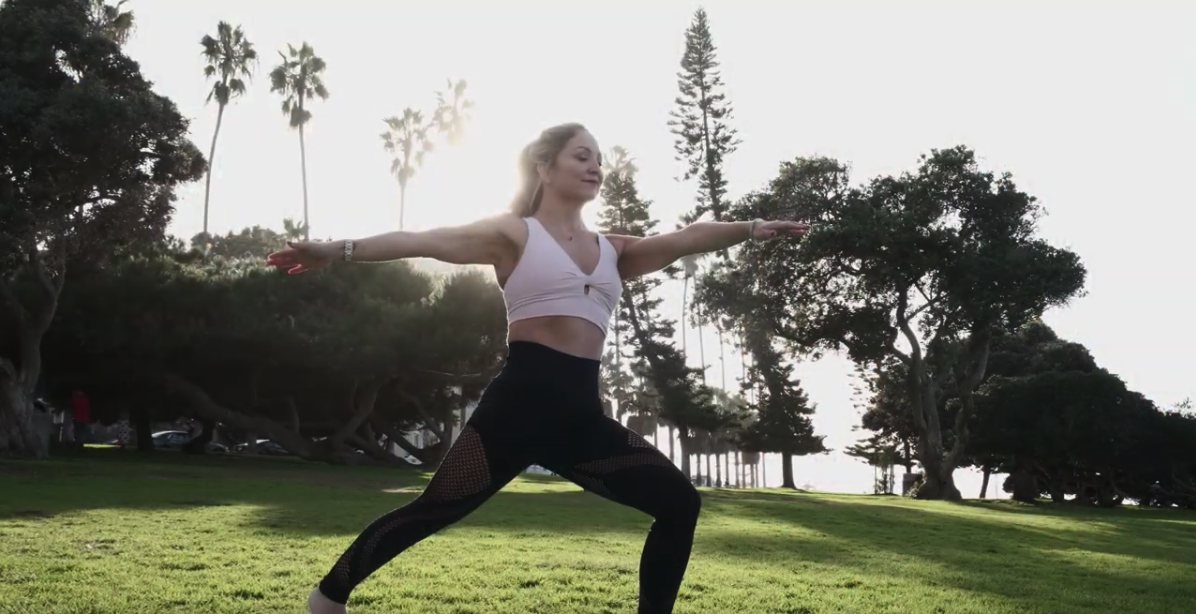 Click here to see Candice's amazing transformation
Your Experience with Body Lift
La Jolla and Del Mar patients have their body lift procedures performed in our AAAASF-certified surgical facility. In addition to the high standards required for this certification, the advantage of performing surgery on-site is that we can offer an effective approach and a more private and comfortable environment than in a hospital setting.  For your safety and peace of mind, our operating rooms, equipment, and staff are certified to meet the same rigorous standards as hospital operating rooms.
The procedure will take place under general anesthesia and typically lasts 4 to 5 hours. The recovery period for a body lift is about the same as that of a tummy tuck. Dr. Brucker helps ease discomfort during the recuperation with Exparel, a long-lasting muscle-numbing medicine. This will reduce sensation for five days, giving you greater mobility and comfort shortly after surgery.
You can expect to resume your regular activities within 2 to 3 weeks. At this point, you should be able to see the outcome of your surgery: a sleeker body contour complete with a flatter tummy, lifted buttocks, and a smaller waist. For women, these results should offer a classic hourglass shape and for men, a more athletic T-shape.  Residual scars should fade over time to give your results a more natural-looking appearance.
La Jolla patients who want a slimmer and more toned shape may benefit from a body lift procedure. Learn more by scheduling an appointment with Dr. Brucker online or by phone.
---
Schedule Your Virtual Consultation By Clicking Here
---