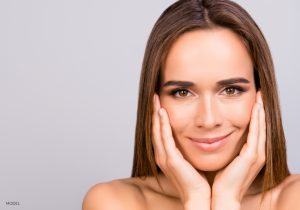 When men and women in La Jolla look in the mirror and see signs of aging on their face, it can be upsetting. If you're someone who has recently realized that you look older than you feel, a facelift might be just what you need. But during their consultations, many of my patients express concern that people will be able to tell that they have had a facelift.
With over 15 years of experience helping La Jolla men and women become the best version of themselves, you can know that I have the skill and artistic touch required to provide natural-looking results. After all, no one wants to look windblown after their facelift but instead refreshed and rejuvenated. Keep reading, and I will explain the basics of the facelift procedure, where the incisions are placed, and how you should expect to look when you are fully recovered.
Facelift 101
A facelift is medically known as rhytidectomy, and it is a cosmetic procedure I use to reduce facial signs of aging for La Jolla men and women. A facelift addresses these main areas of the face:
Lost volume in the cheeks
Deep lines and wrinkles that have formed around the mouth and nose
Sagging and drooping in the face due to loss of skin elasticity
By removing their excess facial skin, I am able to rejuvenate the lower parts of my patients' face and neck. When this is done, La Jolla men and women are left with a face that is smoother and tighter than it was before, while avoiding the windblown look that was common in years past.
The Facelift Incisions
One of the reasons many patients are concerned that people will know that they've had work done is because they worry their facelift scars will be visible. When you visit my clinic for your consultation, I will be able to describe in detail how your specific incisions will be placed based on your needs and personal anatomy. However, most facelift procedures fall into two categories:
Traditional Facelift: With a traditional facelift, I will make an incision just in the front of the ear that will extend up into the natural hairline, down around and behind the ear to the bottom, and it will end in the hairline behind the ear. I know this is a long incision and can make some people concerned, but don't worry, the majority of your scar will be hidden within the hairline, thereby hiding the fact that you have had work done.
Limited Facelift: For my patients who have minimal loss of skin elasticity, I may choose to perform a limited facelift. With this procedure, I will make a shorter incision beginning around the temples and ending behind the ear. This incision is also discreet and well hidden.
Schedule Your Initial Consultation Today
If you're ready to have a facelift and get rid of those telltale signs of aging in your face, let me help you get the rejuvenated face you want and deserve. After years of being in this community, the residents of La Jolla know they can trust me to give them optimal results. My well-trained and compassionate staff is here to help you every step of the way.
Visit our photo gallery to see results of my patients for yourself, and call my office today at (858) 450-1776 if you're ready to schedule your facelift consultation and be on your way to a new and improved you!