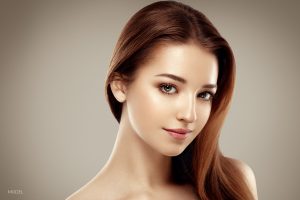 Rhinoplasty is one of the most popular plastic surgeries performed in the US today, and our beautiful city of La Jolla, California is no exception. Every year, I meet with men and women who are interested in nasal reshaping. One of the most common reasons that potential rhinoplasty patients come to see me is that they want to bring their noses in balance with the rest of their face.
No Two Rhinoplasty Surgeries Are Alike
No two rhinoplasty surgeries are ever alike. In fact, rhinoplasty can be used to address a number of cosmetic and functional concerns, including a wide nose, a narrow nose, a short nose, a long nose, a deviated septum and a nose with a dorsal hump. But a common reason that La Jolla men and women turn to rhinoplasty is to correct their nasal tip.
What Does the Ideal Nose Tip Look Like?
Typically, a rhinoplasty surgery that removes a bulbous tip should result in a nose that meets the following criteria:
Is smoother and more narrow, versus wide;
Better complements the other features of your face;
Is proportionate to the rest of your nose and other facial features;
Has an aesthetically pleasing frontal view and profile (which is different for men and women); and
Meets your perception of an ideal nose.
Because your perception of a perfect nose tip is so personal, I encourage people who are seeking rhinoplasty surgery in the La Jolla area to come in for a consultation so that Vectra 3D imaging can be performed to realistically show prospective patients the changes that can be made to their noses. I apply my technical knowledge and artistic touch to give you a nose that you'll love.  It is very important that patients are realistic about what can be achieved as it is virtually impossible to give you a nose that is identical to a celebrity or model.
How is a Bulbous Nose Corrected During a Rhinoplasty Surgery?
Reshaping the nasal tip, especially a bulbous nose tip, can be one of the more challenging types of rhinoplasty. There are many different techniques used to reshape a bulbous nose, and your individual case will determine which techniques will be applied. Rhinoplasty surgery for a bulbous nose involves reshaping cartilage. Because of the skill needed to perform this more complicated surgery, people who are seeking rhinoplasty in the La Jolla area have been coming to Brucker Plastic Surgery because of my many years of experience with this particular type of rhinoplasty surgery as well as other more challenging nasal reconstructions.
I'm Ready for Rhinoplasty Surgery. What do I Need to do Next?
If you've decided to have rhinoplasty surgery, we'll first need to make sure you are a good candidate. The following is a general list of what I look for when a potential patient comes to me for rhinoplasty surgery:
Be in good overall physical and psychological health;
Have realistic expectations for your rhinoplasty surgery;
Be non-smokers, or the commitment to quit smoking for at least 3 to 6 weeks before and 3 to 6 weeks after your rhinoplasty, as smoking can complicateboth the surgery and compromise the end result;
Minimum age of 16 years old, which is around the time the nose stops growing;
If you are interested in more information about rhinoplasty, call my La Jolla offices at (858) 450-1776 to schedule a consultation.